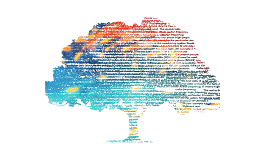 AJAANVRIKSHA
AjaanVriksha is the official college magazine of MIT Academy of Engineering. Founded in 2014 it provides a creative platform for the students of this college to present themselves as well as voice their opinions. While publishing articles in Hindi, English, Marathi it also has a special section for Art and Photography as well. Its name comes from the holy tree under which SantDhyaneshwar took Samadhi. As a magazine team it promotes events happening in our college as well as keeps everyone updated about the achievements of teachers and students alike. It has published 6 editions till now with each one having a different theme.
AjaanVriksha has a diverse readership in the technical as well as anon-technical fraternity. And AjaanVriksha'17 has got ample recognition at various levels & received appreciation from Dr.Vishwanath Karad, Founder, MIT group of Institutions & the same has been awarded the First Prize for "Best Professional Magazine Contest" organized by SavitribaiPhule Pune University.
AjaanVriksha is about people, who through their work, have changed and shaped the world, the people who have strived to work for the benefit of the society and enlightened our world. We take immense pride in the fact that our previous issues of Ajaanvriksha feature the interviews of Bharat Ratna Prof. C. N. R. Rao, Padma Shri Dhanraj Pillay, Padma Shri Anu Aga, Padma Vibhushan Dr.Jayant Naralikar, Padam Bhushan Dr.Vijay Bhatkar Padma Bhushan Dr. Raghunath Mashelkar, Roman Magsaysay awardee Dr.Prakash Baba Amte & Mother Teresa Awardee for Social Justice Mrs. Sindhutai Sapkal, Padma Shri Neela Satynarayana, Padma Shri Shital Mahajan, Padmashree Muralikant Petkar, Padma Shri Dhanraj Pillay.
It consists of a dynamic group of students who have a particular purpose, to properly and beautifully document the events of our college so that anyone who sees them later relives the moments through the magazine. Team values like leadership, unity, independence, diversity are valued amongst the members. The magazine performs extraordinarily good every year because of the spirit of the team and the hard work that it's members do !
Let us together read and write to GROW !!!!!!