WHY MIT ACADEMY OF ENGINEERING

An Autonomous Institute Affiliated to Savitribai Phule Pune University.
---

Curriculum with emphasis on creativity, communication, collaboration and life skills.(Education 4.0).
---

One of the Top Engineering Institutions in Pune.
---

520 + student get placed in 2021-22 academic year.
---

Accredited thrice by The National Board Of Accreditation (NBA)
---

Part of MIT Group, Pune.
---

Curriculum with emphasis on innovation, problem solving and project based learning. (Industry 4.0)
---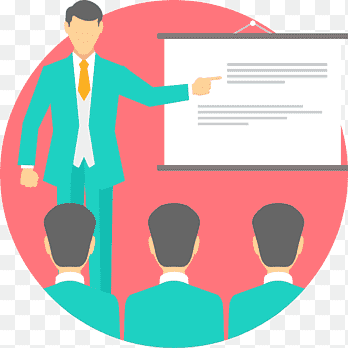 Choice based syllabus.
---

Sports Facility.
---

Clubs for student personal development.
---
ABOUT MITAOE
MIT Academy of Engineering (MITAOE), Alandi, Pune, was established in 1999 under MAEER by the honorable Prof. Dr. Vishwanath D. Karad, Founder and Executive President of MIT Group. The institute offers seven UG programs (B.Tech) and three PG programs (M.Tech). Recently, the UGC has honored the institute with 'Academic Autonomy' considering the quality of pedagogical practices, research, faculty and the state-of-the-art infrastructure that meets global standards.
B.TECH PROGRAMME
ELECTRONICS & TELECOMMUNICATION ENGINEERING
It takes pride in the quality and excellence of its joyful learning, industry institute interaction, activity-based learning.
ELECTRONICS ENGINEERING
Dedicated to the overall development of its students byproviding an environment for self-learning through various internationalcompetitions like world skills India
COMPUTER ENGINEERING
The sustained effort is to produce computing graduates with the potential to design and develop innovative approaches to programming and problem solving.
MECHANICAL ENGINEERING
Overall student development through best industry connect, live projects and best teaching-learning experience. Nation leaders in promising Indian student championship.
CIVIL ENGINEERING
Exposure to subjects like Structural, Hydraulics, Water Resources, Geotechnical, Transportation, Environmental Engineering and Smart structurs.
CIVIL ENGINEERING CURRICULUM FRAMEWORK
Discipline Core (DC) : 14 Courses
SR. NO
COURSE CODE
COURSE NAME
1.
CV204
Geotechnical Engineering
2.
CV205
Building Design & Construction
3.
CV206
Mechanics of Solid
4.
CV214
Mechanics of fluids
5.
CV215
Geospatial Engineering
6.
CV216
Structural Analysis
7.
CV305
Concrete Technology
8.
CV306
Drinking Water & Sanitary Engineering
9.
CV307
Structural Design-I
10.
CV312
Structural Design-II
11.
CV313
Transportation Engineering
12.
CV314
Water Resources Engineering
13.
CV405
Quantity Estimating
14.
CV406
Design of Hydraulics Structures
Discipline Elective (DE) : 2 Courses
SR. NO
COURSE CODE
COURSE NAME
1.
CV471
Building Services
CV472
Introduction to Dynamics of Structures
CV473
Railway Engineering
CV474
Numerical Methods in Civil Engineering
2.
CV475
Foundation Engineering
CV476
Geospatial Tools and Techniques
CV477
Air and Noise Pollution
CV478
Finite Element Methods
Skill Development and Project (SDP) : 15 Courses
1.
ME105
Experimental Tools and Techniques
2.
ME106
Design Thinking
3.
ET224
Prototyping I
4.
CV230
Minor Project I
5.
CV231
Skill Development Course1
MS Excel
CV232
Rivet
6.
ET235
Prototyping II
7.
CV240
Minor Project II
8.
CV342
Skill Development Course 2 (ETABS)
9.
CV345
Mini Project I
10.
CV343
Skill Development Course 3
VISSIM
CV344
STADDPRO
11.
CV365
Mini Project II
12.
CV433
Skill Development Course 4
WMS
WMS
CV434
QGIS
13.
CV464
Major Project I
14.
CV465
Summer Internship
15.
CV466
Major Project II
16.
CV467
Semester Long Internship Design
17.
CV468
Semester Long Internship Implementation
CHEMICAL ENGINEERING
Inculcates a habit of relating observations to fundamentals. In addition, the students spend six –eight weeks in industry during their vacations, so as to update themselves with real life industrial situations.
BACHELOR OF TECHNOLOGY (B. TECH)
| | |
| --- | --- |
| BRANCH | INTAKE |
| Chemical Engineering | 60 |
| Civil Engineering | 60 |
| Computer Engineering | 180 |
| Electronics and Telecommunication Engineering | 120 |
| Electronics Engineering | 60 |
| Mechanical Engineering | 180 |
ADDRESS
MIT Academy of Engineering, Pune - 412 105 (D)
Alandi Dehu Phata, Maharashtra (India)
Phone : - +91-9071123436, +91-8793323500
Fax No. : - (020) 30253799
FOR ADMISSIONS CONTACT
ADMISSION OFFICER
+91-9071123436, +91-8793323500
admissions@mitaoe.ac.in