EVENT ALGOMANIA
TOPIC: Coding Competition in any programming language for logic building
DATE: May 31, 2020
TIMING OF EVENT: 4:00 P.M. – 5:15 P.M.
This inter-college Coding Competition (ALGOMANIA) was open for all engineering students to check their logic reasoning capability. There were 73 participants for the event from different colleges. All the engineering students from first year to final year have participated in the event with great enthusiasm. We had categorised the students in two categories, Category 1 contained all the students of first year and second year and Category 2 contained all the students of third year and final year. According to the categories, different types of problem statement were prepared depending upon their level of mental reasoning and logic development.
Each category contained three questions with different difficulty level; first question was easy, second was intermediate and third was hard. The marking value of each question increases as per the ascending order of difficulty.
The winner was: Mandar Shankar Desai, his performance was outstanding and we are glad to have him as the winner of our competition.
At the end of the event, we took feedback from all the participants. According to the feedback given by them, they have enjoyed the event and are looking forward for more such events. We are thankful to all the participants for putting their time and efforts in the event. The event was a great success.
Category 1: Google Form
Category 2: Google Form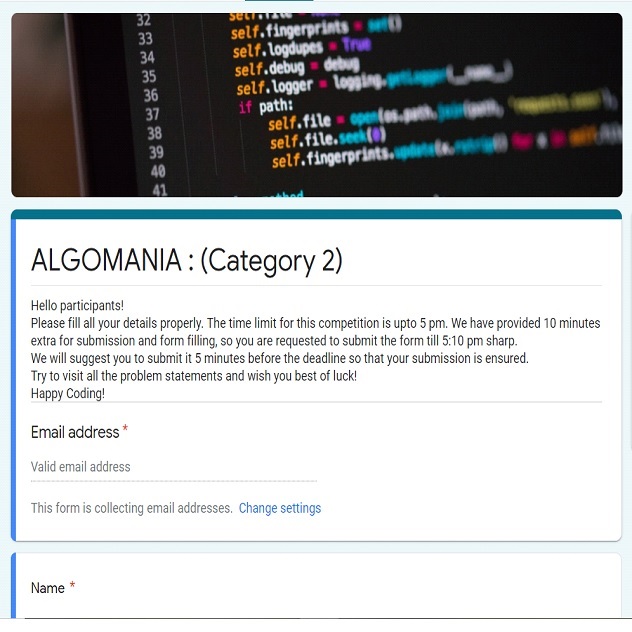 Participants: