STUDENT MENTORING
For mentoring students, a webinar was organized on 4 July 2020. It was conducted by a clinical psychologist Ms. Puroritree Majumdar.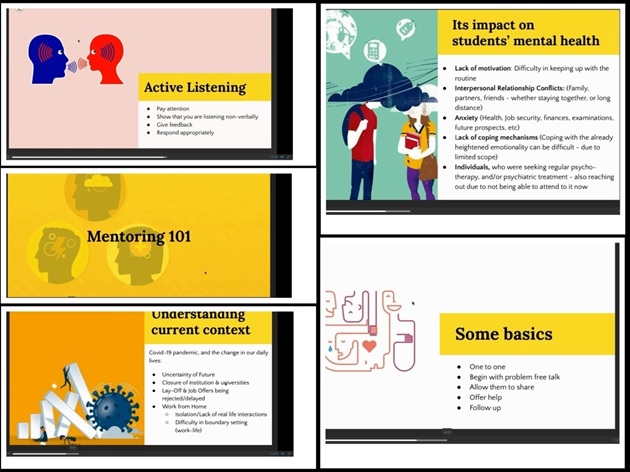 TEACHER'S DAY & STAFF CELEBRATION
Virtual Teacher's day celebration was organized by HR department on GoTo Webinar on 8 September 2020. Teacher of the year and staff of the year were the two key awards, awarded in the programme.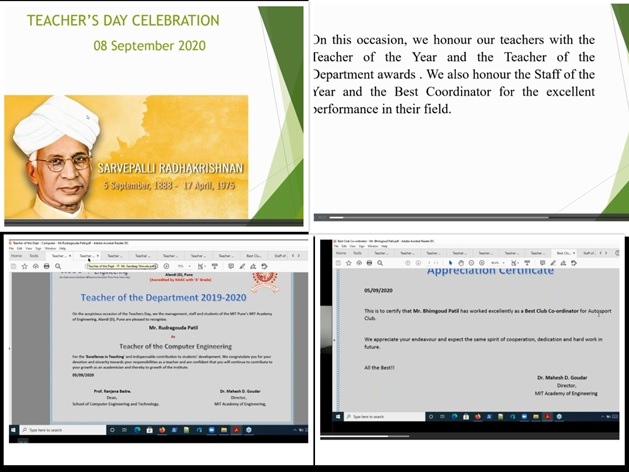 HOW TO HANDLE STRESS WEBINAR
With the help of YourDost, a webinar was organized on 16 September 2020 on 'how to handle stress' on 16 September 2020 for the faculty and staff. The session was conducted by a senior clinical psychologist, Dr. Nikita Somani.
An Understanding of the Current Context outline were.
Changes in Work and Personal Life
Identifying with your Emotions
Stress and Major Stressors
Signs and Symptoms
Activity: Role Play/ Brainstorming
How it is affecting you (Mentally and physically)
Effective Stress Management
Introduction to Self-care and Mindfulness
Mindfulness Based Activity
Q&A
All Faculty & Staff had given a good feedback as they were able to solve their queries with interaction & some yoga exercise .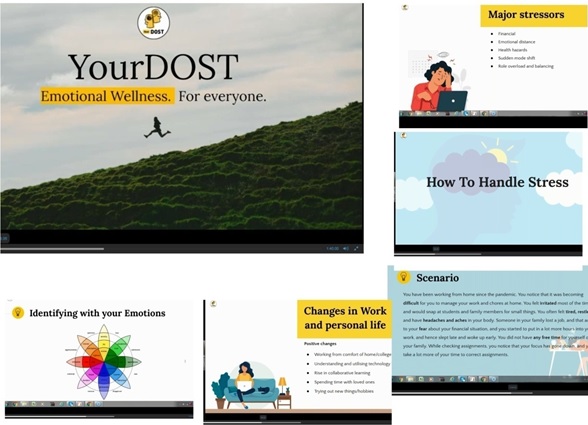 GENDER SENSITIZATION AND SEXUAL HARASSMENT - UNDERSTANDING POSH
A webinar was organized on Gender Sensitization and Sexual Harassment on 11 July 2020, conducted by a clinical psychologist Dr. Gauri Choudhary.
Following topics were covered in the session:
Why is gender sensitization important
Gender roles in a progressive society
Understanding etiquette
Sexual Harassment in the workplace
Seeking Justice/ Answers - How I react to being treated in a certain way?