SHUTTERBUGS PHOTOGRAPHY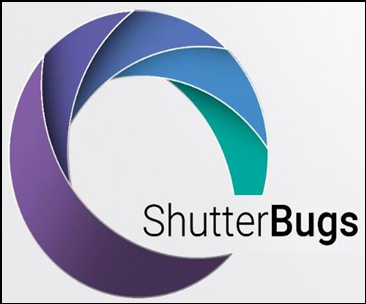 It should be the endeavor of every academic institution to create an environment on its campus that will facilitate all-round development of its students. This process should not be limited to requirement of the formal learning process and should encompass other extra-curricular activities that will provide a platform for students to exhibit their talents outside the classroom. The Shutterbugs photography club is a step in this direction. The club strives to give the students and faculties of the institution an opportunity to show their skills in the area of photography. The club seeks to make the club a vibrant platform by organizing activities such as:
`
Photography exhibitions on various themes
Photography competitions
Inviting experts to share inputs on how students can further sharpen their photography skills
Organizing sessions on providing information to students about career opportunities in the area of photography.
Faculty Adviser: Mr. Amol Madhav Kapse, SCE
Club President: Sanket Urane, srurane@mitoe.ac.in , B.Tech. EnTC (7507003930 & 8329595819)
AWARDS AND ACHIEVEMENT
Won 1st Prize in Chitrapradarshan Photography organized by MITCON Institute of Management, Balewadi, Pune
Invitation from COEP: MindSparks Exhibition was conducted by the College of Engineering Pune on 3 days 26th, 27th & the 28th of September. Shutterbugs Photography Club was invited to showcase our work to the other various colleges coming to participate in the event. The main purpose of participating in this event and conducting the exhibition was to make contacts with the various photography clubs in the city and also to create more opportunities for our club members
EVENTS ORGANIZED
Monthly Theme base competition:17th April 2019 (Enrolled members)
Mentor's Exhibition: On the occasion of World Photography Day (19th August 2019 – Monday) Photography Exhibition was Organized
Pataleshwar Caves Photowalk (Deepotsav) and Photowalk in collaboration with Weclick VIT, Pune
STEEL WOOL PHOTOGRAPHY EXHIBITION
Open Theme base competition 13th February 2020
SALIENT FEATURES
SHUTTERBUGS conducts hands-on interactive photography trainings for the registered club members throughout the academic year.
SHUTTERBUGS organizes photowalks to the various parts of the city so as to enhance the photography skills & exchange of the knowledge amongst the photographers community.
SHUTTERBUGS organizes theme based photography competition cum exhibition in college campus where the photographs clicked by the registered members of are displayed. This event is especially to showcase the talent and the skills acquired by the club members during the photowalks and training sessions.
SHUTTERBUGS covers various events organized by the institute, in the campus and outside the campus. A few of the major events covered in the campus are Nakshatra, College days and the major events covered outside the campus are TEDxMITAOE, Festalk etc.