FOREIGN LANGUAGE CLUB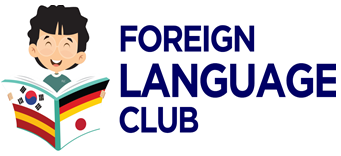 The foreign language club aims to create awareness among the students about foreign languages which will help them in their careers and raise opportunities for learning foreign languages. It also helps students to learn about new cultures and have fu
We aim to connect like-minded people and make everyone bilingual. We work towards building the same by organizing various events such as foreign language workshops, quizzes, and culture throughout the year.
CLUB COORDINATORS::
Faculty Advisor: Dr. Surendra D. Barewar
President: Parth Wani, parth.wani@mitaoe.ac.in(8275881277)
Vice-President: Mrunmayee Pawar, mrunmayee.pawar@mitaoe.ac.in(9325476122)
CONTACT DETAILS:
Amit Ovhal, amit.ovhal@mitaoe.ac.in(7387015493) and
Dhawal Turkar, dhawal.turkar@mitaoe.ac.in(9325866943)
CLUB OBJECTIVES:
To make learning Foreign Language economical.
Spreading Awareness of learning foreign language and providing opportunities for higher studies in foreign countries.
Participate in different internationally acclaimed cultural events.
To provide a platform to students which will help them in their personality development.
BENEFITS OF LEARNING A FOREIGN LANGUAGE:
Various opportunities for job, higher studies, research
The Basis for Learning a New Culture
Increased creativity
Enhanced Problem-Solving Skills.
Improved Verbal and Spatial Abilities.
Improved Memory Function
EVENTS PARTICIPATED:
| EVENTS | DATE | AWARDS |
| --- | --- | --- |
| CLUB MELA | 25TH March 2022 | - |
| NAKSHATRA | 26TH March 2022 | - |
| IJBC | 19TH and 20TH November 2022 | Participation Trophy |
| CLUB MELA | 2ND March 2023 | - |
| NAKSHATRA | 3RD and 4th March 2023 | - |
EVENTS GALLERY:
EVENTS ORGANISED:
| SR.NO | NAME OF EVENT | ORGANIZED BY | DATE | NO OF PARTICIPANT |
| --- | --- | --- | --- | --- |
| 1. | Guest Seminar on "Career opportunities with Japanese language" | Mrs. Sujata Kolekar | 18th march 2022 | 30 |
| 2. | Club Mela | FLC Club | 25th March 2022 | 150+ |
| 3. | Japanese Song Performance | FLC Club | 26th March 2022 | 3 |
| 4. | Guest Seminar on "Career opportunities with Spanish language" | Mr. Rahul Sahasrabuddhe | 29th March 2022 | 65 |
| 5. | Guest Seminar on "Career opportunities with German language" | Mr.Anand Bannatkar, Director,ASAP German Language Institute | 11th April 2022 | 11 |
| 6. | Guest Seminar on "Career opportunities with French language" | Mr. Anand Bannatkar | 26th April 2022 | 10 |
| 7. | Guest Seminar on "Internships, Higher Studies, Research and Scholarship Opportunities in Arizona State University, USA" | Dr. Hasan Davulcu | 6th September 2022 | 300+ |
| 8. | An Interactive Session on "Higher Study Opportunities in US" | - | 15th September 2022 | 100+ |
| 9. | Konichiwa Pune – Dance and Music Performance in Phoenix Mall | FLC Club Members | 19th and 20th November | 20 |
| 10. | Guest Seminar on "Opportunities in Binghamton University" | Krishnaswami Shrihari | 29th November 2022 | 100+ |
| 11. | Official Launch of Foreign Language Club in MIT ACSC | FLC Members | 1st December 2022 | 200+ |
| 12. | Club Mela | FLC Member | 2nd March 2023 | 98+ |
| 13. | Dance performance representing different countries | FLC Members | 3rd and 4th March 2023 | 9 |