SRUJAN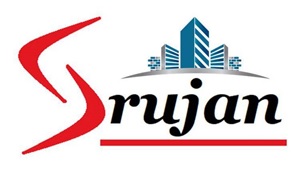 The SRUJAN Club has been established at MIT AOE in the year 2019-2020. With group of talented and enthusiastic students the SRUJAN Club strives to accomplish its mission of developing bright minds in the field of Engineering.
The SRUJAN is an interdisciplinary Club of MIT AOE which conducts co-curricular and extra- curricular activities and events. Many technical as well as non-technical events are conducted by the club which not only amuses but also enhances the technical knowledge.
We take care that you all get proper training and we also assure you that you will learn a lot.
Faculty Advisor: Mr. Nikhil Vinayak Bhalerao, SMCE (Civil Engg. Dept.).
Club President: Prasad Pawar, pspawar@mitaoe.ac.in, B. Tech. Civil (9156706303)
EVENT
ACTIVITIES
PARTICIPANTS
ORGANIZED BY
TECHNOMELA 2k19 – National Level Socio-Technical Symposium
Technical
Non-Technical
152 MITAOE students from all schools and 10 students from other Engineering Institutes
SRUJAN Club, MIT AOE, Pune
Model Making
Non- Technical Quiz
Technical Quiz
Instagram- Best Photo Contest
CAD Draw
Flash Mob- TECHNOMELA-2k19
AV Day-2020
Technical
Non-Technical
121 MITAOE students from all schools
Ajanvriksha, MIT AOE, Pune
Crack the pattern- Rubik's Cube
Pi Ke
Mass Attempt of Record under India Book of Record's
Maximum participants painting Map of India together on handkerchief.
Postponed due to COVID 19
SRUJAN Club, MIT AOE, Pune
We Fight Together - Quarantine Activity
Social Awareness Activities –
1. Social awareness- My contribution towards COVID-19
2. Lockdown Effect on stray animals- My role toward feedingB 3. Social Distancing and self-quarantine
( Poem's, Video recording, Poster Making/ Drawing)
70 Inter college participants
SRUJAN Club, MIT AOE, Pune
SALIENT FEATURES
SRUJAN Club organizes Technical, Non- Technical as well as Social activities in college campus as well as on online platform.
Flash mob conducted during Inauguration of the TECHNOMELA-2k19 event to increase the interest of students to participate in the Technical Event.
Awareness Program was conducted in the Civil Engineering Department as well as on social media to fight against the COVID-19.