AALEKH - ART ELATED CLUB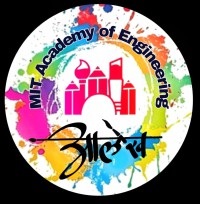 AALEKH- Art Elated Club aims to promote exposure and to increase the awareness of the students towards the finer arts of the world. The club also acts as a forum to improve one's inner skills, expressivity, and critical thinking power.
Various enjoyable events are conducted under the club which not only entertains but also enriches our understanding of various different cultures and practices, also introduces us to new exotic art forms from around the globe!
We take care that you all get proper training and we also assure you that you will learn a lot.
Faculty Advisor: Ms. Farhana Javid Shaikh, SCET
Club President: Madura Bhatt, mmbhatt@mitaoe.ac.in, TY B.Tech. Chemical ( 7066351243 ).
| AWARDS AND ACHIEVEMENT | EVENTS PARTICIPATED | EVENTS ORGANIZED |
| --- | --- | --- |
| Won 1st Prize in Crane- o-Mania event at TechFest IIT Bombay. | Inter college Event Impressions 2k19 at COEP. | ARTISIA 2k20 virtually, on various social media platforms. |
| Won 1st prize in Impressions 2k18 at COEP. | RIVIERA Cultural fest at VIT. | Inter college event ARTISIA 2k19. |
| Won 1st prize in Paper Décor Competition Melange 2k19 at VIT, Pune. | Various Art and Craft workshops. | Workshop on Painting and Sketching. |
| Won 2nd Prize in MECHTRIX competition MindSpark 2k19 at COEP. | Online certificate courses. | म मराठीचा competition to celebrate Marathi Bhasha week. |
SALIENT FEATURES
AALEKH organizes Inter college event ARTISIA to celebrate WORLD ART DAY
AALEKH decorate the entire college campus during an annual gathering NAKSHTRA which attracts large crowd of MIT AOE
AALEKH organizes exhibition in college campus where the team displays its art collection including sketches, paintings, sculptures & various crafts made during semesters to showcase the talent of club members.