TEAM NIYUDRATH RACING (TNR) - AUTOSPORTS CLUB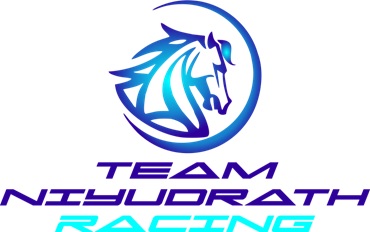 Team Niyudrath racing, a club under the autosports club, aims at designing, manufacturing and testing an ATV to participate in various national level events like SAE BAJA, Enduro Student India (ESI), etc. For this we prepare by creating a team capable of handling the immense pressure of deadlines, submissions, academics, failures, etc. whilst staying together in all these situations.
As a contribution toward the college, we take workshops every year that are open for everyone and teach them about our ATV and also different components that are being used in the car. Most of the people inspired by this, attend the recruitment process of the team.
After screening and becoming part of the team, they get exposed to a professional working environment where they are exposed to seniors, the actual mechanical market, professional skills, etc.
Our work is distributed among the following departments – Brakes, CAE, Powertrain, Roll cage, Steering, Suspension. All these departments work in unison to complete our stages which are design on the basis of which we are judged which decides which SAE BAJA event we would be attending. manufacturing, testing and finally the event
In our legacy of EIGHT years and after EIGHT significant variants of our custom- built ATV whom we like to call the ENX, we have managed to secure some awards for the team and the college
AWARDS AND ACHIEVEMENT
AIR 16 at SAE BAJA 2020
AIR 5 in Statics at SAE BAJA 2020
AIR 6 in Dynamic events at SAE BAJA 2020
AIR 4 in Rockcrawl at SAE BAJA 2020
AIR 5 in S&T at SAE BAJA 2020
AIR 9 at Virtual SAE BAJA 2019
AIR 11 at Virtual SAE BAJA 2019
AIR 2 at Go Green SAE BAJA 2019
AIR 8 at ESI 2019
EVENTS PARTICIPATED
SAE BAJA 2020
SAE BAJA 2019 ESI 2019
SAE BAJA 2018 ESI 2018
SAE BAJA 2017 ESI 2017
SAE BAJA 2016 ESI 2016
EVENTS ORGANIZED
Every year we organize the Dynamic hurl event where we showcase the ability of our vehicle through a stunt show. We also conduct the Vehicle Dynamics workshop we aim at teaching the participants about different parts of a standard car and show them its respective implementation in our ATV. Also, on the basis of this we conduct team Recruitment on the basis of which team for the respective season is decided.
Technical Head & Coordinator : Prof. Savita Pawar, SEE
Faculty Advisor - Mr. B. R. Patil, SMCE
Club President: Sachin Angadi, sachinangadi18@gmail.com, 8329463341
SALIENT FEATURES
TNR participates in various national level events like SAE BAJA and ESI
TNR organizes collegiate level events dynamic hurl and vehicle dynamics workshop
---
TEAM NIYUDRATH KARTING – AN AUTOSPORTS CLUB.
Team Niyudrath Karting is an auto sports club of the college. Its prime objective is to build a GoKart abiding by the rules of the competition and competing with the teams from all over India in various ways i.e., Design, Business Plan, Sales Plan, Cross Pad, Acceleration, Endurance, Tug of War, etc.
AWARDS AND ACHIEVEMENT
Overall Champions i.e. AIR 1
1st in Cross Pad
1st in Design
2nd in Endurance
3rd in Acceleration
2nd in Business Plan
Future Award
EVENTS PARTICIPATED
Indian Karting Race Season 5, 2020. Dated 21st to 25th January 2020, At Radharaman Institute and RPM Circuit.
EVENTS ORGANIZED
Imperial Society of Innovative Engineers (ISIE).
SALIENT FEATURES
Team Niyudrath Karting thrives the members to learn about new things about cars and about its parts. It makes them work together and build their own Kart which can compete in National level. It teaches the spirit of team efforts and individual progress.
This club focuses on developing skills and practicing software's required in core industries. Also gives chances to every individual to enhance leadership qualities. Moreover it helps to apply theoretical knowledge into applications in real life.