HACKERRANK CLUB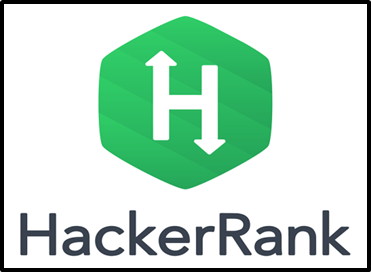 The goal of the club is to put MIT Academy of Engineering in the global map of the programming community with the help of HackerRank, Developers Student Community and Codechef Campus Chapter. With the help of passionate problem solvers in MITAOE, HackerRank Club will play a huge role in putting students of our college in the global map of the programming community, help them discover amazing learning opportunities and also find great internships/jobs in the process.
We develop coding habits among students.
Built automatic Code Challenges that cut thousands of hours in recruiting.
Helped flatten the campus by promoting a meritocracy.
We create the programming enthusiasm for various programming languages.
Rank programmers based on their coding skills.
Source great programmers.
We create the coding culture among engineering students.
Destination for the best engineers to hone their skills.
Companies to find top engineers.
Faculty Adviser: Mr. Jayvant Devare, SCET
Club President: Tushar Desai, ttdesai@mitaoe.ac.in, B.Tech. SCET
| AWARDS AND ACHIEVEMENT | EVENTS PARTICIPATED | EVENTS ORGANIZED |
| --- | --- | --- |
| Mayur Satav participated in finale (amongst 50 Indians) | Singapore India Hackathon 2019 | Govt. of India and Govt. of Singapore |
| Team Shunya - Winner, Cash Prize 1,00,000/- | Smart India Hackathon 2019 | Govt. of India and Persistent |
| Team Zero - Winner, Cash Prize 1,00,000/- | Smart India Hackathon 2019 | Govt. of India and Persistent |
| Team Shunya - Winner, Cash Prize 1,00,000/- | Smart India Hackathon 2019 | Govt. of India and Persistent |
| Team Transworkers+ - Winner, Cash Prize 1,00,000/- | Smart India Hackathon 2019 | Govt. of India and Persistent |
| Team Dominion - Runner-up | Smart India Hackathon 2019 | Govt. of India and Persistent |
| Hritik Auchar, Won cash Prize -40,000/- | PRISM -Primal Research Ideas in Science and Management | Christ University Bengaluru |
| Amey, Mayank and Ashiwini Completed Google Cloud Associate Engineer Certification | Google Cloud Study | Google India |
| 56 Students and 8 faculties received free course (28,000/-) on Architecting on Google Cloud | Google Cloud Study | Google India |
| 40 Students received Google Sling Bags | Google Cloud Study | Google India |
| 6 Students got Honorable Mention Certificates | ACM ICPC 2019 World League | ACM ICPC, CodeChef |
| 8 Students got Honorable Mention Certificates | ACM ICPC 2020 World League | ACM ICPC, CodeChef |
| Tushar, Shubham and Tejas Completed CCDSAP certification | CodeChef Certified Data Structures and Algorithms Programme (CCDSAP) | CodeChef |
| Tushar, Shubham and Tejas Completed CCDSAP certification | CodeChef Certified Data Structures and Algorithms Programme (CCDSAP) | CodeChef |
| 4 Teams shortlisted for SIH Grand Finale 2020 Software Edition | Smart India Hackathon 2020 | Govt. of India and Persistent |
| 4 Teams shortlisted for SIH Grand Finale 2020 Hardware Edition | Smart India Hackathon 2020 | Govt. of India and Persistent |
| Team Anantham participated in finale | Hackathon Smart City Bhopal | Govt. of Bhopal |
| 3 Teams participated in Grand Finale | India Europe Hackathon 2019 | Govt. of India and Europe |
| Global Coding Competition | Codechef Battle 2020 | MITAoE Chef Campus Chapter |
| Workshop on Data Structures | Coding Ninjas | MITAoE and Coding Ninjas |